Dietitian Laura Tilt outlines the best magnesium supplements for 2023 to help you top up your intake…
Magnesium is a hard-working mineral. It contributes to bone density, is crucial to skeletal muscle and nervous system function and acts as a cofactor for 300+ reactions in the body by activating hundreds of enzymes. Magnesium supplements help to keep your levels topped so your body can function at its best.
Discover more health benefits of magnesium
Magnesium naturally occurrs in a wide range of foods, including leafy green vegetables, nuts, seeds, beans, wholegrains and fish. So, meeting the recommended intake (that's 300 milligrams a day for men) should be possible with a healthy diet.
However, low intakes are common – data from the National Diet and Nutritional Survey in the UK found around 15% of men in their 30's and 40's had intakes below the lowest target levels. If you're supplementing, up to 400 milligrams (mg) of magnesium a day is considered safe.
Note: Magnesium exists in supplements in a variety of forms, for example magnesium citrate or magnesium oxide. The amount of actual (or elemental) magnesium and bioavailability varies between these forms (magnesium oxide contains 60% magnesium, but is poorly absorbed. Magnesium citrate is 16% magnesium, but more readily absorbed). It's also worth bearing in mind that your own magnesium status impacts absorption, with absorption increasing when dietary intake is low.
Check out the best supplements to build lean muscle
Best Magnesium Supplements for 2023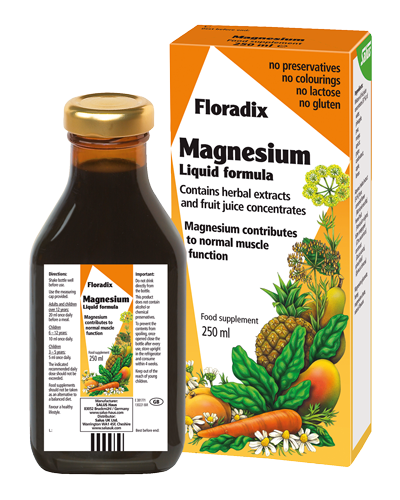 BEST LIQUID MAGNESIUM SUPPLEMENT
Floradix Magnesium Liquid Formula
BUY IT NOW:
$28.49 for 8.5 oz / floradixusa.com
£10.79 for 250ml / floradix.co.uk
Vitamin content: 4/5
Ease of consumption: 4/5
Sustainable packaging: 4.5/5
OVERALL: 4.5/5
Floradix offers a sweet, drinkable way to bolster your magnesium levels. The liquid formula has a fruit juice base and contains two types of soluble magnesium – gluconate and citrate – which are readily bioavailable and gentle on the gut.
A dose of 20ml, taken before a meal, provides 250mg magnesium (that's 80% of your total daily needs) making it an easy way to top up your intake at dinnertime if your daily consumption of fruits, vegetables and whole grains has been lacking. Gluten- and lactose-free, it's vegetarian (but not vegan) friendly, and the glass bottle and cardboard packaging are readily recyclable.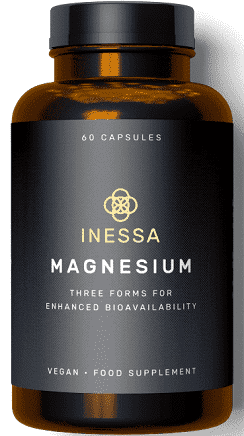 BEST EVERYDAY MAGNESIUM SUPPLEMENT
Inessa Magnesium
BUY IT NOW:
£24.99 per 60 capsules / inessa.com (international shipping available)
Vitamin content: 4.5/5
Ease of consumption: 3.5/5
Sustainable packaging: 2/5
OVERALL: 4/5
Inessa's USP is quality supplements which are free from binders and fillers. Their magnesium capsules contain three types of magnesium – marine-sourced, bisglycinate and threonate, which research suggests are bioavailable forms. The recommended dose is 1-2 capsules a day, providing 150-300mg of elemental magnesium, so you can choose to either top up your intake or consume the recommended daily intake easily, for £0.20-£0.40 a day.
The capsules are larger than a tablet because the powdered contents aren't compressed, but they're comfortable to swallow with a drink. The capsules are Vegan society approved thanks to the smart plant fibre shell. They're also suitable if you're avoiding dairy, soy or gluten. The bottle and cap are made from recycled PET plastic and can be widely recycled again once empty.
Discover the best vitamin D supplements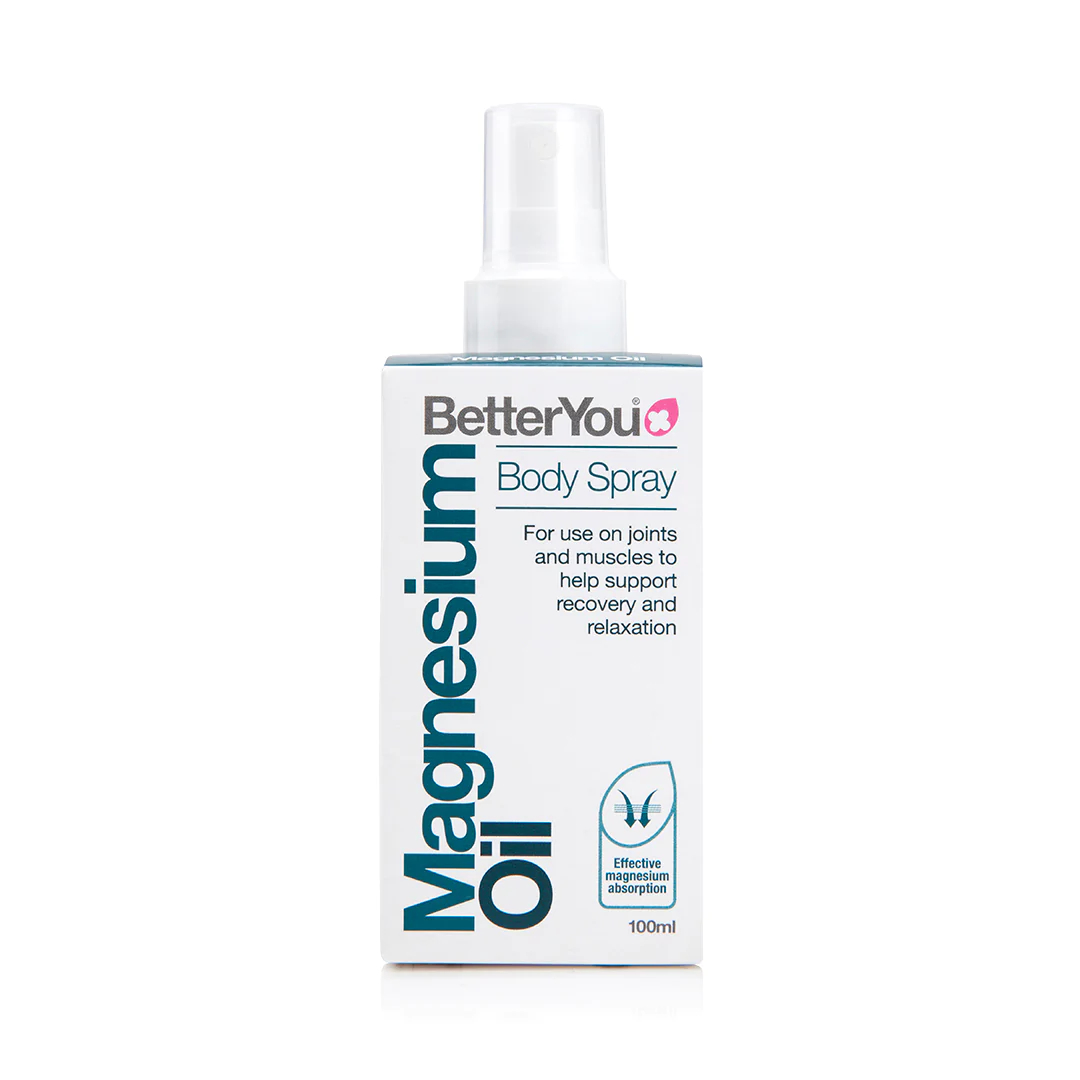 BEST MAGNESIUM BODY PRODUCT
BetterYou Magnesium Oil Body Spray
BUY IT NOW:
$15.93 for 100ml / amazon.com
£13.95 for 100ml / amazon.co.uk
Vitamin content: 4/5
Ease of application: 3.5/5
Sustainable packaging: 3/5
OVERALL: 3.5/5
BetterYou's Magnesium spray is delivered via the skin, which means it bypasses the digestive system, mitigating any absorption issues. Research into the effectiveness of transdermal magnesium is limited, but according to BetterYou's research (carried out by Pharmacy and Pharmacology Research Team at Cardiff University), magnesium sprayed onto the skin is effectively absorbed.
The recommended dose is 5-10 sprays (10 sprays providing 200mg of elemental magnesium, or two thirds of the recommended daily intake) rubbed into skin after a bath or shower. Tingling on application can happen – if it's bothersome, try the BetterYou Magnesium Oil Sensitive Body Spray, which isn't as strong. Lastly, Informed Sport has approved it, making this one a good option for athletes.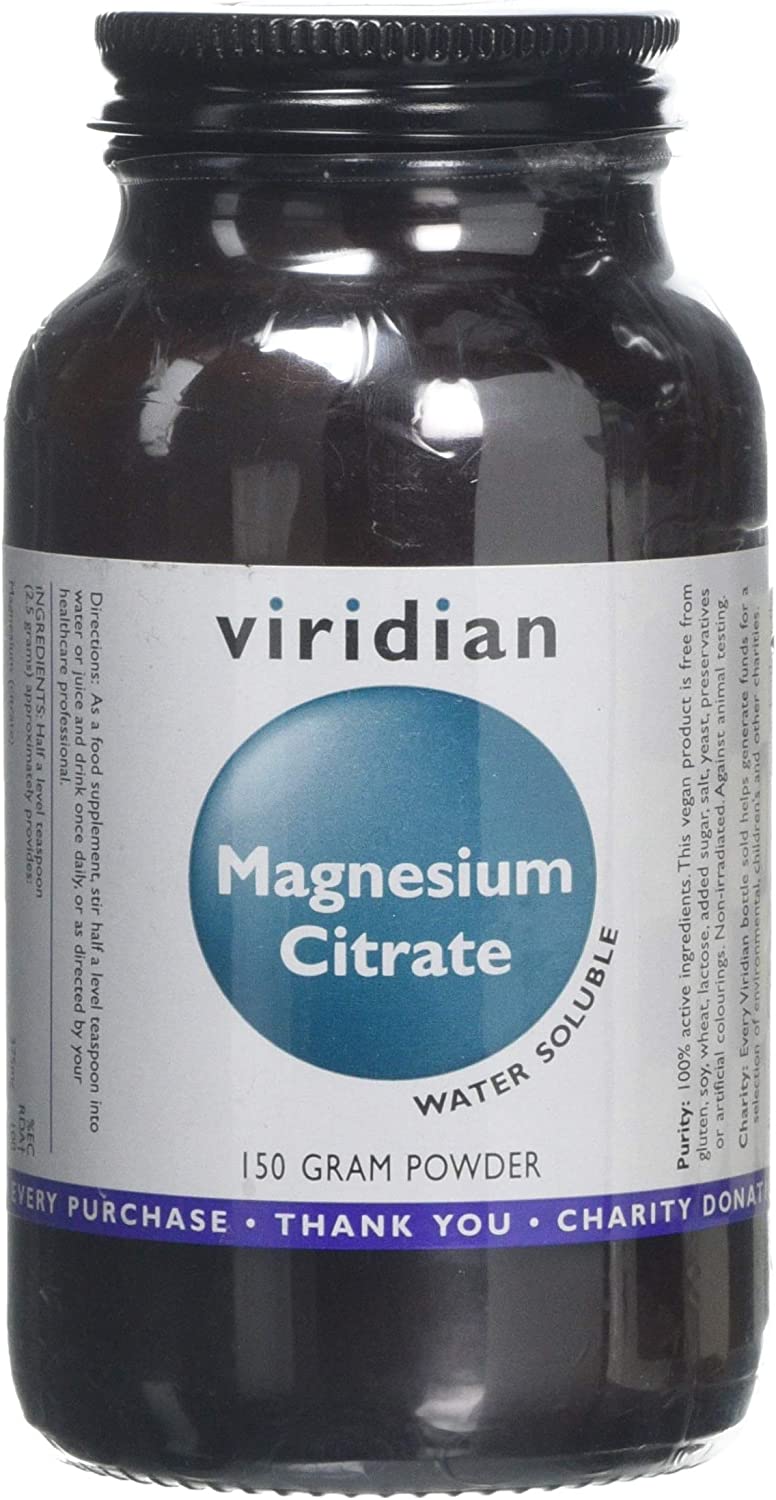 BEST POWDERED MAGNESIUM SUPPLEMENT
Viridian Magnesium Citrate Powder
BUY IT NOW:
$21.52 / £17.56 for 150g / viridian-nutrition.com
Vitamin content: 3/5
Ease of consumption: 4/5
Sustainable packaging: 4.5/5
OVERALL: 4/5
Viridian offers a pill-free option in the form of powdered magnesium citrate, which is one of the most easily absorbed forms, according to research. Because it's highly soluble, you can easily stir it into water, juice or a smoothie. Just add half a level teaspoon a day to your chosen cold drink.
Each dose is equivalent to 60mg elemental magnesium, or 20% of your overall needs, so this works best as a top-up rather than to meet your entire daily needs. One bottle contains 60 servings, working out to about £0.30 a dose. That makes it a more costly option, but there are no fillers and the sustainable packaging consists of a glass bottle and a recycled cardboard shipping box.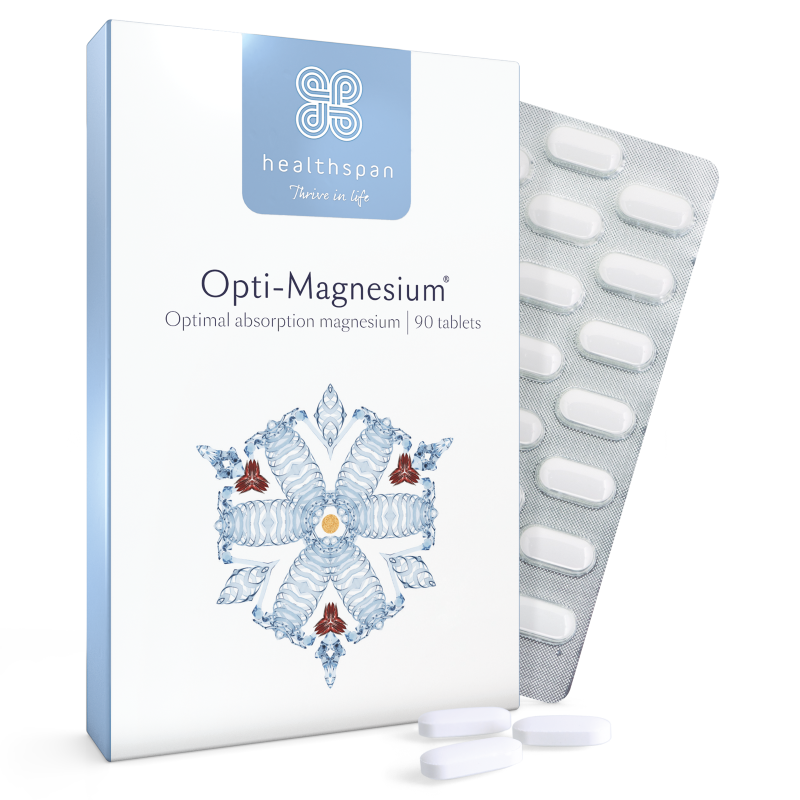 BEST MAGNESIUM SUPPLEMENT WITH VITAMIN D
Healthspan Opti Magnesium
BUY IT NOW:
£11.95 for 90 tablets / healthspan.co.uk (international shipping available)
Vitamin content: 4/5
Ease of consumption: 3/5
Sustainable packaging: 1/5
OVERALL: 3.5/5
Healthspan Opti Magnesium contains magnesium oxide, citrate and malate – a blend of two more absorbable forms, plus one less absorbable but stronger form of the mineral. Two tablets provide 375mg of elemental magnesium (meeting the recommended daily intake) for £0.26, plus half your daily vitamin D needs – a big bonus.
It also contains tiny quantities of inulin, a microbe feeding fiber. Levels aren't sufficient to benefit gut health, but there's some evidence inulin may stimulate magnesium absorption, although Healthspan makes no claim on this. Packaging wise, the box is recyclable but the blister packs aren't sadly. Healthspan says they're working on it, and in the meantime, some health retailers have a recycling programme.
Article link
---
More Offers