Lab coats are going for $7,000. Fleece pullovers for $500. It seems, at least in terms of corporate swag, the company is worth far more as a scam than an actual going concern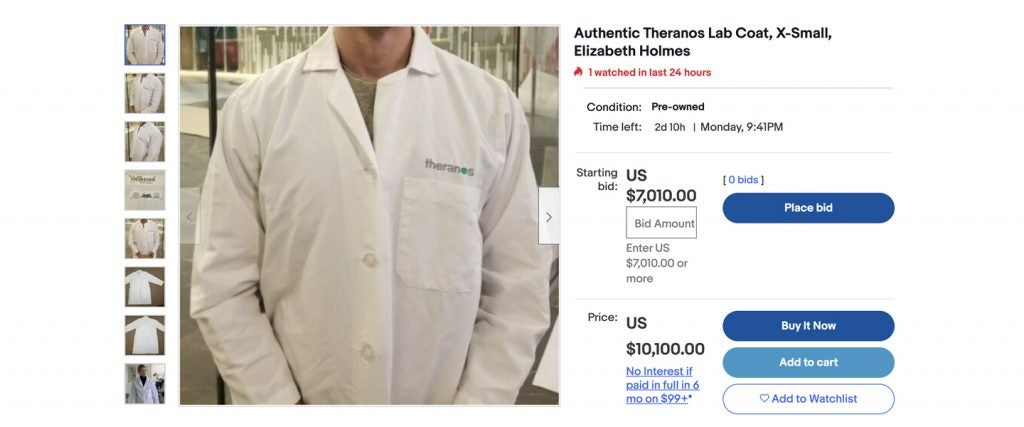 Failure, we're often told, is never a good look. But it would seem that might be changing. How else do you explain the fact that there are currently three different people on eBay hocking their authentic Columbia Theranos fleece pullover for $500 each?
"Never worn. Fleece material. Excellent condition. Authentic! Bought this for myself because I find the story very fascinating, but I must pass along to pay bills!" one of the seller's notes reads.
"Own a piece of Theranos history," another brags.
"Theranos fleece pullover given to employees," the final listing explains. "This one has been worn. Mens XL. It's missing the small zipper pull charm. ("I worked there from 2012 to 2018," the seller tells me.)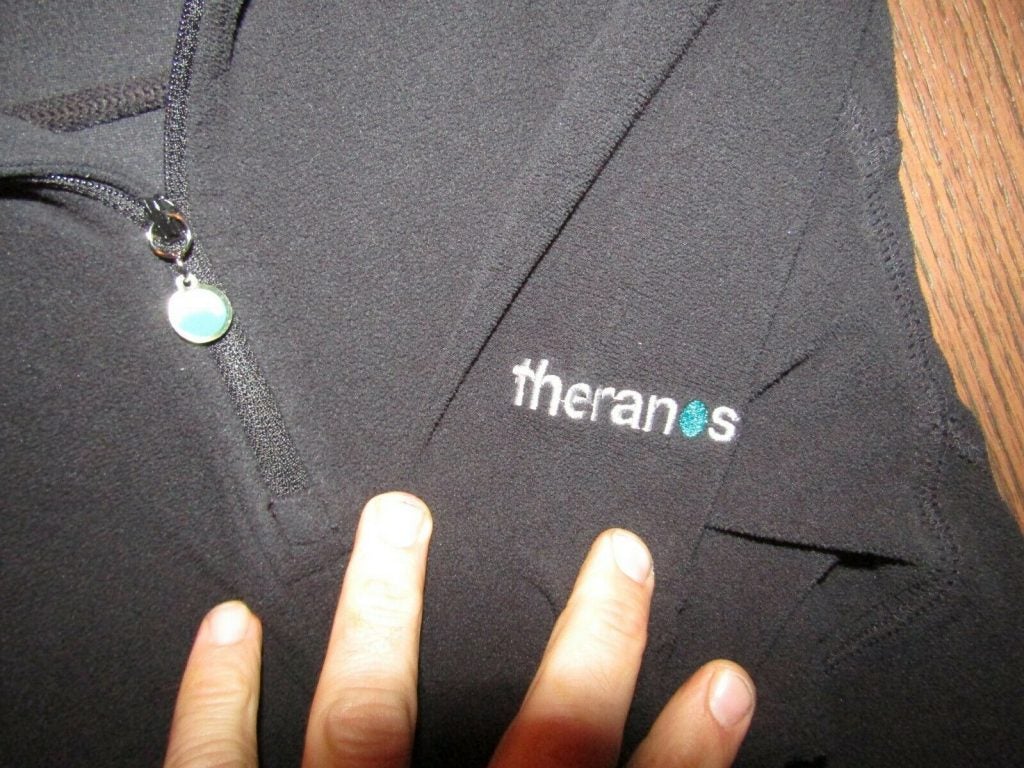 It hardly stops there either. Fyre Festival joggers are going for $275. "I won these in the Fyre Festival (fraud, scheme) auction held by the U.S. Marshalls on August 13th. There were only 8 of these white sweatpants made available to the public during the auction," its description boasts. You can also find an XL Enron T-shirt for $75, which comes with an "interoffice memo from Ken Lay (with envelope) that was sent to employees along with their Code of Ethics and a certificate of compliance that employees were to sign and turn in." (In fact, there's an entire genre of official Enron merch on eBay.)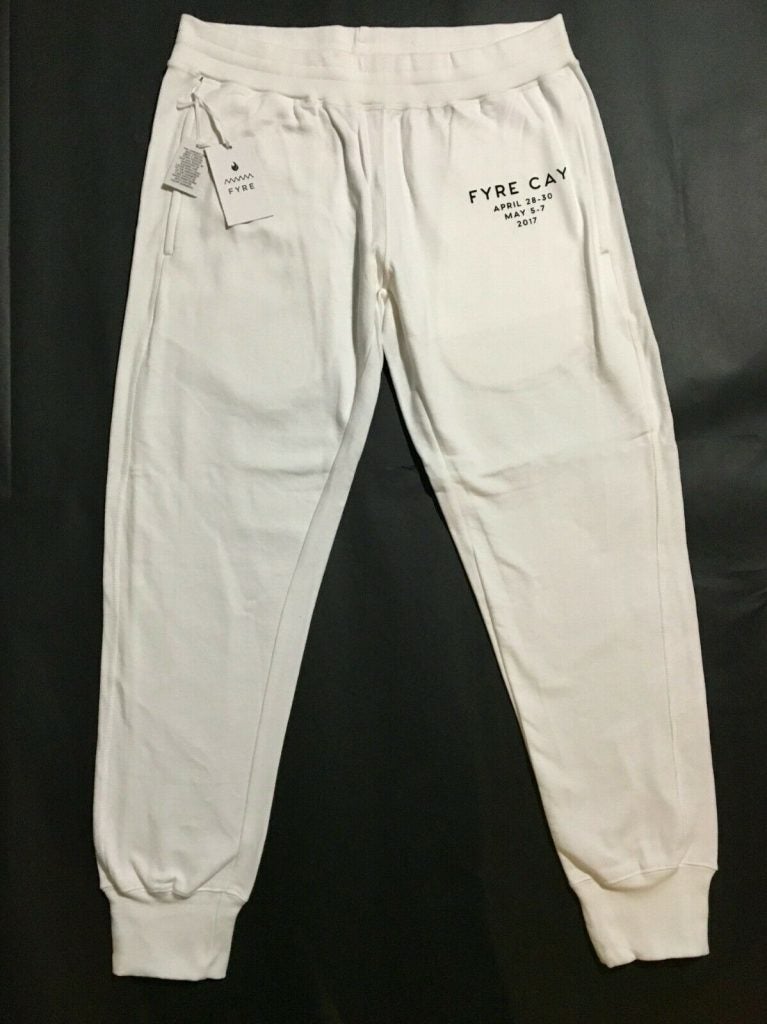 On the higher end of the price spectrum — and back on the Theranos tip — the bidding for a lab coat from Elizabeth Holmes' scambo company starts at $7,010. "My listing of this historic lab coat features 3 pockets, notched collar, side vent openings on either side of the waist to allow access to your clothing and a 6-button front closure," the seller promises.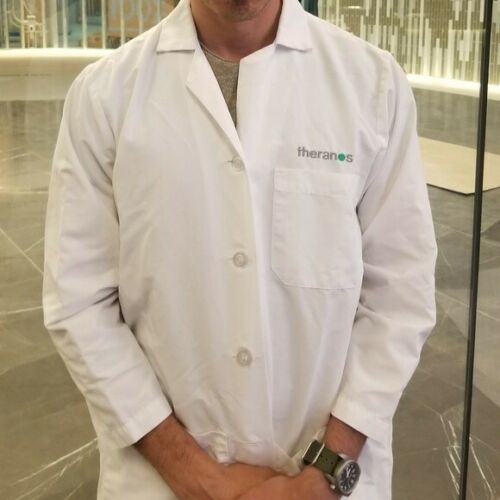 Corporate swag, of course, is everywhere these days. Per a 2015 report in SFGate, "The biggest share of promotional merchandise (30.62 percent) is apparel — shirts, caps, aprons, jackets, etc." Pens and markers accounted for 8.99 percent, drinking-related items another 7.63 percent and bags 7.45 percent.
On the resale market, though, not all such merch is created equal. It's only the stuff from the scam companies that's considered valuable. An authentic Tesla quarter zip knit sweater, for example, is only $34, a Facebook T-shirt is $20 and an iconic, occasionally bedazzled Walmart employee vest is even cheaper.
Which is to say, it's not enough to be a bad company with terrible business practices — or leadership. You need an epic fall from grace that includes trials and possible jail time, with your house of cards spectacularly (and very publicly) tumbling to the ground. "Human beings are always fascinated by crime, but when it's con artists or mobsters, you feel like you have permission because you don't think of it as violent crime," Maria Konnikova, a con-artist expert, told Vox in 2019. "Instead, you can say, 'Oh, look, someone's living by their wits. They're fooling people. This is so cool!'"
So cool it seems that it's worth hundreds, if not thousands of dollars, to engage in a little con artist cosplay.