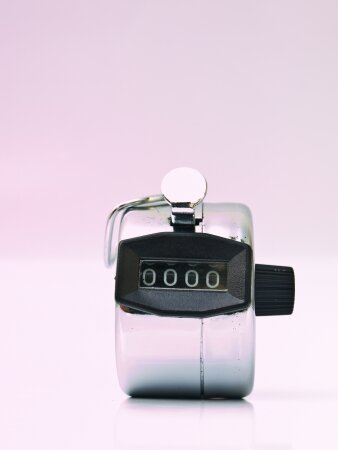 Sexual inactivity is on the rise among young adults. In the last two decades, the number of people—especially men—reporting that they haven't had sex in the past year has risen significantly. However, this change in sexual behavior doesn't appear to be due to changes in pornography use.
In a recent study published in the journal JAMA Network Open, researchers analyzed sexual frequency data from multiple waves of the General Social Survey, a nationally representative US survey conducted most years [1]. In total, they looked at data from 4,291 men and 5,213 women aged 18-44 who participated between the years 2000-2018. Here's what they found:
· In total, the number of men reporting no partnered sex in the past year increased from 9.5% in 2000-2002 to 16.5% in 2016-2018. However, the change was more pronounced among younger men.
· Specifically, the number of 18-24-year-old men reporting no partnered sex during the past year increased from 18.9% to 30.1% across time. Put another way, 1 in 3 young men today are reporting not having had sex for at least a year.
· Among 25-34-year-old men, rates of sexual inactivity increased from 7.0% to 14.1%.
· These increases in sexual inactivity were also specific to heterosexually-identified men—sexual inactivity did not rise among gay- and bisexual-identified men.
· Overall, reports of sexual inactivity did not change among women over time; however, when analyzed by age group, women aged 25-34 did show a rise in sexual inactivity (7.0% vs. 12.6%, respectively).
Note that "sexual inactivity" referred specifically to "not having sex," and "sex" wasn't defined in this survey. So this doesn't necessarily mean that sexually "inactive" individuals were necessarily completely celibate—they may have been engaging in masturbation, phone or virtual sex, and/or other activities that they didn't personally count as having had sex.
For example, we know that some people don't count oral sex as sex [2], so that is an important limitation of this research. It's possible that people's definitions of sex have shifted over time and that the changes we're seeing might reflect people gravitating to other forms of sexual expression, as opposed to not having any partnered activity at all. We need more research to know.
That said, what's behind the rise in reported rates of sexual inactivity? It doesn't appear to be due to changes in porn use. In fact, in this study, usage of porn was actually linked to lower odds of reporting sexual inactivity among men and women alike. In other words, porn users were more—not less—sexually active.
One of the things they did find, however, was that men who made less money and men who were unemployed or underemployed were more likely to report sexual inactivity. According to the study authors, this may translate to "decreased appeal in the mating market for men."
In their words: "given the widening disparities in economic security (some of which are more pronounced among young men), the preference for men of higher socioeconomic status, and the larger number of college-educated young women than men in the US, it has been suggested that a subset of young men find it difficult to establish themselves in the heterosexual mating market."
Of course, there are also a variety of other plausible explanations for rising sexual inactivity. These could potentially include rising rates of depression and anxiety (and usage of corresponding drug treatments that often have the side effect of diminishing libido), increased time spent on technology and decreased time spent on in-person interaction, not to mention changes in how stressful and busy we are in day-to-day life.
More research is needed to better understand the changes we're seeing in reported rates of sexual inactivity and the complex set of factors that likely underlies it.
Want to learn more about Sex and Psychology ? Click here for previous articles or follow the blog on Facebook (facebook.com/psychologyofsex), Twitter (@JustinLehmiller), or Reddit (reddit.com/r/psychologyofsex) to receive updates. You can also follow Dr. Lehmiller on YouTube and Instagram.
[1] Ueda, P., Mercer, C. H., Ghaznavi, C., & Herbenick, D. (2020). Trends in Frequency of Sexual Activity and Number of Sexual Partners Among Adults Aged 18 to 44 Years in the US, 2000-2018. JAMA Network Open, 3(6), e203833-e203833.
[2] Byers, E. S., Henderson, J., & Hobson, K. M. (2009). University students' definitions of sexual abstinence and having sex. Archives of Sexual Behavior, 38(5), 665-674.
Image Credit: 123RF
You Might Also Like: